The Truth
Montreal, Winter 2001




Leave a comment


Tue Dec 7 03:48:37 2004 from Nadine < [email protected] >

My first response is the the truth is not with out of the reach it is with in our reach.
---
Tue Dec 21 17:48:31 2004 from henriette < [email protected] >
The truth is out there!
---
Tue May 17 22:29:11 2005 from D. G. Meyer < [email protected] >
Nice. We're always reaching for the truth. We come ever closer, but it's always just out of reach.
---
Thu Sep 29 15:56:05 2005 from lope < lope_away at yahoo dot com >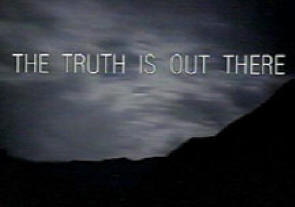 Where where where?
---
Wed Oct 5 16:28:44 2005 from Marie
This one reminds me of a wedding, when the bride throws the flowers to a bunch of hysterical girls. It looks all nice and flowery from the outside, but it is quite a dangerous thing to get into since some women keep their nails really long. Anyway, is marriage a form of thruth for desperate women? And why don't people realize that they would reach the thruth if they collaborated with each other by making a human pyramid instead of dragging each other down?
---